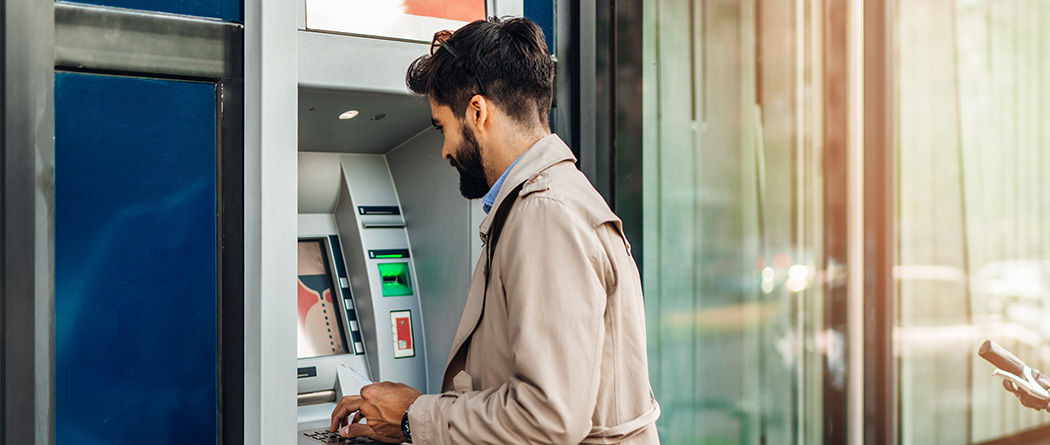 When you manage your finances faster and more efficiently, you improve your cash position and save valuable time—both of which can make a big difference in the success of your business. Use these tools to help you grow.
---
Business Online Banking & Mobile App
We offer a sophisticated package that can be tailored to meet your needs and ensure that your cash balances are working for you.
Features:

Access and control your banking activities when it is most convenient to you - 24 hours a day, 7 days a week, 365 days a year

Receive balance alerts/reporting, transaction history, on-screen check imaging and make stop payment requests

Transaction capabilities include internal transfers and loan payments
Highly secure administrative controls limit access by individual and transaction type with detailed reporting
FREE Business Mobile App for Apple and Android devices.
Mobile Check Deposit available through the Business Mobile App
Optional: ACH Origination, Wire Transfer, Positive Pay and Business Bill Pay
Online Banking with Bill Pay
Have instant access to your business accounts 24/7. Log in to Online Banking (or
Mobile App) to see your balance, pending transactions, payment history—and to pay your bills, too. Pay one-time bills or set up recurring automatic payments.
 
Pentucket Business Express®
Pentucket Business Express® is a remote deposit solution with the capability to scan checks and make deposits from any convenient location.
Business VISA® Debit Card
Available to use with your Pentucket Bank Business Checking Account, make purchases at millions of locations worldwide. Make touchless payments through 
Mobile Wallet
 using Apple Pay®, Google Pay® and Samsung Pay®. New or replacement Debit Cards can be issued instantly at any of our convenient branch locations.
Mobile Banking and Check Deposit
What better way to stay on top of your money than from your phone, which is
always at your fingertips? Deposit checks as you receive them using our mobile
app. Also receive balance alerts/reporting, transaction history, and on-screen
check imaging.
ACH Origination
This service allows you to effectively manage your payables and receivables process through electronic transactions that include payroll, vendor payments, and direct deposits. This is available through Online Banking and the Mobile App.
Wire Transfer Services
When speed and security matter, consider this service for sending money. It's faster than paper checks and the recipient can use the funds immediately. This is available through Online Banking and the Mobile App.
Positive Pay
Protect your business from check fraud with this service that blocks non-authorized transactions to your account.
Remote Deposit Capture
Save significant time by depositing checks from your office on a digital scanner that we set up for you. Checks are electronically transmitted to us for next day credit to your account.
 
Money Manager Sweep
Your money should always be working for you—and it can with this account that
automatically sweeps excess checking account funds into a competitive investment account on an overnight basis.
 
Credit Line Sweep (Auto-Line Transfer)
Reduce interest expense through automatic advances and payments when
you connect your business line of credit to your business checking account. No
investment is involved.
 
Credit Line/Investment Sweep Combination
This investment product connects your business line of credit to your business
checking account. When your line of credit is at a zero balance and your checking has excess funds, a Money Manager Sweep (with a target balance and investment account) will automatically sweep excess funds into a competitive investment account on an overnight basis.
 
Zero Balance Account
Primary account for a business with several checking accounts that consolidates balances while increasing earnings.
Lock Box Service 
This service provides you with a post office box for your business where deposits may be received by us and quickly processed to the account. Receipts of transactions will be sent to you electronically.