During the month of July Pentucket Bank's new President and CEO, Jonathan Dowst emailed the following message to all employees and Corporators. Whether you're a valued customer, trusted partner, or simply a member of one of the many communities where we operate,  we hope you're as excited as we are about the Bank's future.
---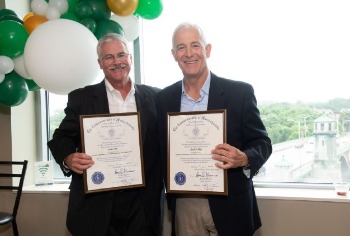 Fresh off all the retirement celebrations over the past two weeks, and all the tributes to Scott and Chuck, it would be easy to be daunted by the obvious conclusion that we have big shoes to fill. We DO have big shoes to fill! This was evident by not only the turnout to these events, but by the emotion conveyed by employees, customers, and community partners alike as they honored our retiring leaders. "Bankers" and "heart" don't always co-exist comfortably in the same sentence, but under Scott's and Chuck's leadership, Pentucket Bank clearly became a Bank with Heart.
So, what now?
Fair question - this has been asked many times in many ways over the past few weeks. I've heard it from customers, community partners, and employees – and I understand it. As we celebrate these leaders and reflect on all the positive change they've brought about, it would be almost impossible to NOT wonder, and worry, about the future. So, here are some thoughts about what to expect now...

Should we expect change?

Yes, we should expect change. And before anyone gets worried about that answer, think about all the change Scott and previous Pentucket Bankers brought about. You've heard Scott talk about the changes of which he is most proud: creating a Commercial Lending capability, creating Relationship products, bringing on computing capability, expanding into New Hampshire, moving the Bank to almost $1 billion in assets from $200 million, Pentucket Bank Plaza… the list goes on.
Pentucket Bank has NEVER gone through extended periods without change. Remember Scott talking about the Bank not even having checking accounts when his Dad started?

We will continue with this kind of familiar change in order to keep Pentucket Bank relevant for our customers and customers-to-be. It's our obligation as stewards of this institution.

What doesn't change?

Our mission, our values, our culture, and our commitments to independence and mutual ownership. Those are institutional assets that don't come and go with any of us; instead, it's our job to nurture and protect them by acting as stewards of this bank. These core values are our bedrock – let's make sure we never lose our identity as a Bank with Heart.
Are we ready?

Stepping into Scott's and Chuck's shoes (and Dave's and Diane's before them) is actually feeling pretty natural. If that sounds over-confident, let me explain. Scott, with Chuck, Diane, and Dave, cared so much about the long-term sustainability part of our mission they spent years on succession planning and talent development.  Our entire leadership team – and every employee in every department - has been carefully constructed, developed, mentored, and now empowered to run this really great organization. It's the greatest gift they could give each and every employee in the Bank –the tools to develop, carry on, and achieve ever more challenging and rewarding positions. We are ready because each of you is ready.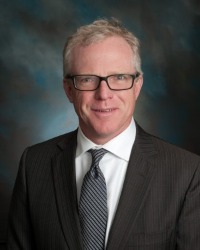 I couldn't be more excited about our future.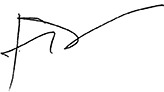 Jon Dowst
President and Chief Executive Officer